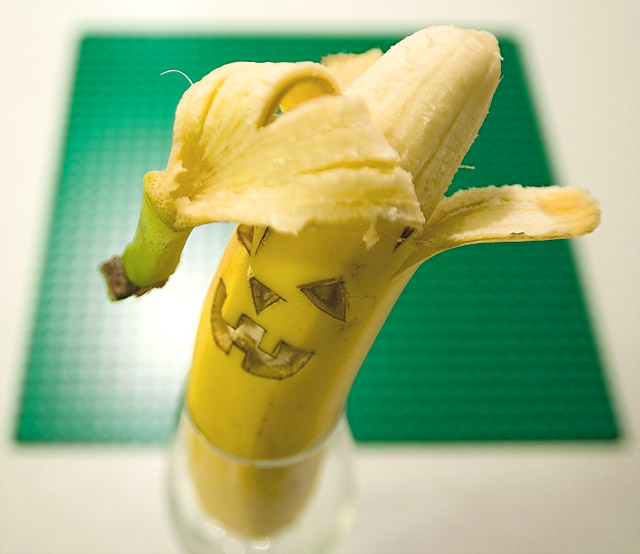 After a not so super day at work I really hit the jackpot when I opened my snail mail box today. No less than three nice little parcels awaited my attention.

1) Einstürzende Neubauten's new album and DVD Grundstück.
2) A few nice albums:
- Nine Horses - Snow Borne Sorrow
- Flanger - Spirituals
- Cleveman Rössel Band - Prayer of Love
- Mouse on Mars - Live 04
- Mouse on Mars feat Mark E. Smith (!) - Wipe That Sound 12"
3) A new wide angle lens.

If you can't lead a fabulous life, you can at least consume yourself happy ;-)

BTW: This is my entry for this weeks Macroday and Pxite theme: Halloween.

Oh, and creds for cutting out the banana goes to Anx.
Previous picture Next picture
Current picture