2010-01-31
Wasserturm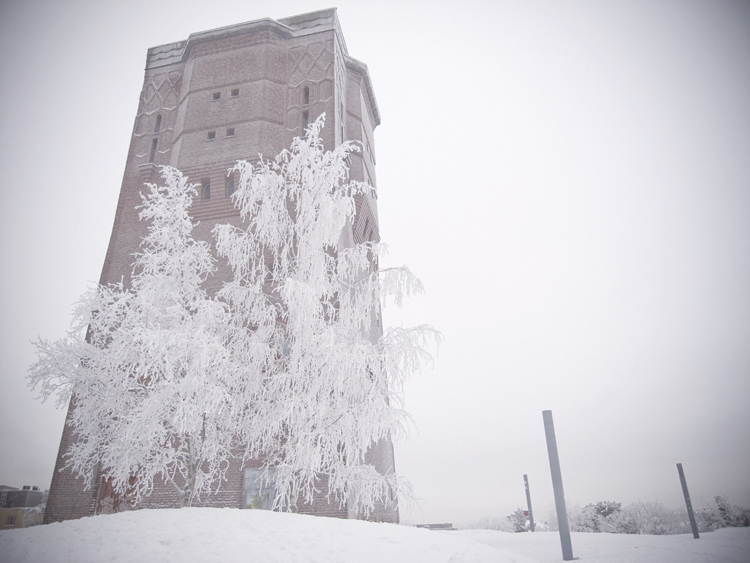 I have decided to dry them out… laid out on the table to dry they have assumed the shapes of ladders… little plastic ladders… I have laid them out, and they could all be inserted into one another… blue yellow plastic ladders… my DNA… I wonder whether someone might not like to have them… And Mark is the first one to lay eyes on these coloured ladders… The first thing he asks is, how do you actually listen to it? I reply: that's not something to listen to, it's my DNA… Deoxyribonucleic acid…

There was a record shop located in the booth of a multi-storey carpark:…
A madman turns up who is bent on buying them. But we still haven't worked out the packaging.
Previous picture
Next picture
Current picture